Seven Best Wonders of the Modern World
We all know about the seven wonders of the worlds. But we do not know where they come from. If we want to see we should go back to ancient Greece which is called Themata.. Many writers wrote about it. In 225 BC a mathematician Philo of Byzantium wrote a book which title is "the seven sights of the world".
In these amazing sights only the Great Pyramid at Giza still exists. A lot of people voted for these sights which touch all corners of the world. . That is amazing seven sights of the world which are incredible. There are a lot of things to see and people were travelling in Greece. In 2007, many new sites were revealed. Its famous organization is ''New seven wonders foundation''.
GREAT PYRAMID AT GIZA, EGYPT
HANGING GARDENS OF BABYLON
STATUE OF ZEUS AT OLYMPIA, GREECE
TEMPLE OF ARTEMIS AT EPHESUS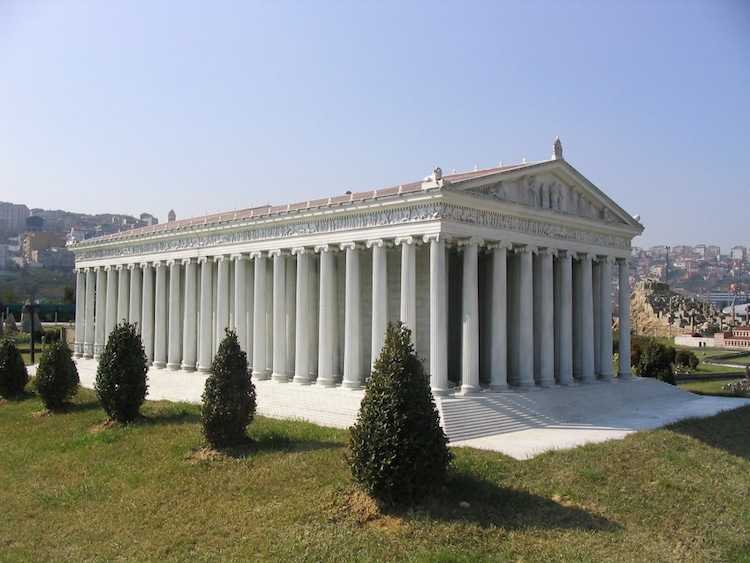 MAUSOLEUM AT HALICARNASSUS
COLOSSUS OF RHODES
LIGHTHOUSE AT ALEXANDRIA, EGYPT
MOUNT EVEREST
GREAT BARRIER REEF
VICTORIA FALLS
GRAND CANYON
NORTHERN LIGHTS
PARÍCUTIN
GUANABARA BAY
TAJ MAHAL
GREAT WALL OF CHINA
COLOSSEUM
MACCHU PICCHU
PETRA
CHICHEN ITZA
CHRIST THE REDEEMER
Olympian Zeus in the sculptured antique art of Quatremère de Quincy. 1815. (Photo: [Public domain or Public domain],
via Wikimedia Commons
)